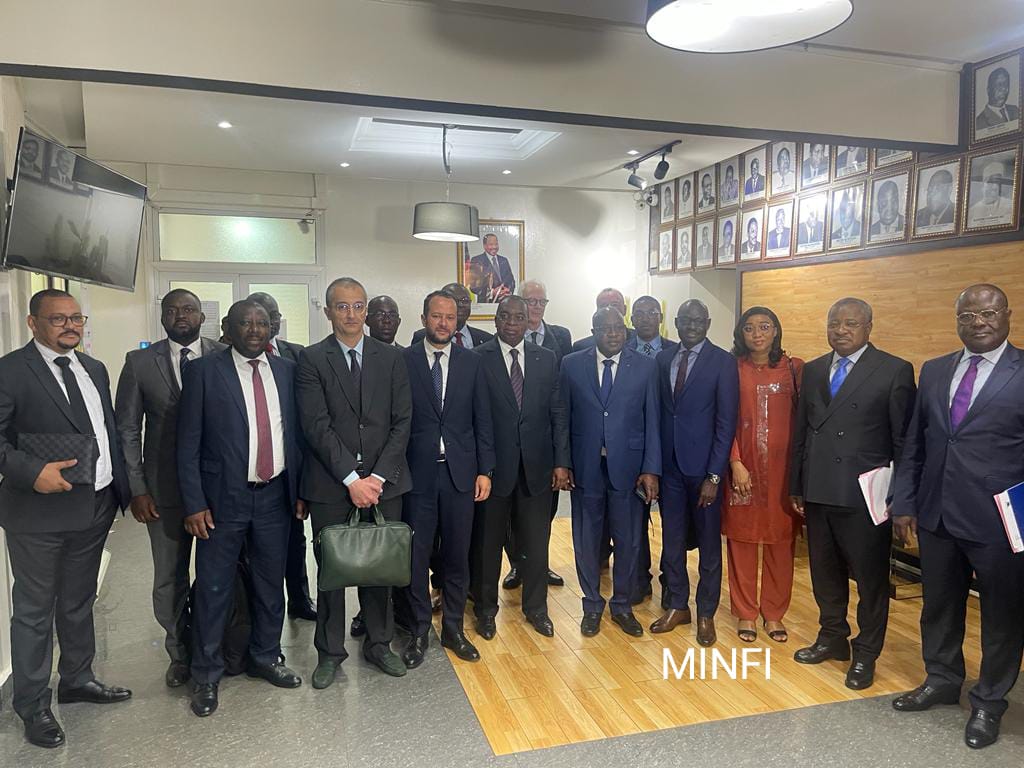 The Minister of Finance, Louis Paul Motaze received this November 15, 2022 in his office, the strong delegation of the Forum of Deposit Founds on a working visit to Cameroon for 24 hours.
As a prelude to the work of the Forum of Deposit Founds scheduled for November 16 to 17, 2022, the said delegation led by its President Lassina Fofana, also the Managing Director of the Deposit Found and Consignation in Ivory-Coast, has already come to discuss with the Member of Government on the issues of a Deposit Founds, its missions, its role, its impact and its place in the financial and economic ecosystem of a country.
The Forum of Deposit Founds is a platform for dialogue and exchange between financial institutions responsible for collecting, storing and mobilizing savings or any other form of public investment resources in the service of economic and social development and general interest.